Category: Site Pages
Published: Friday, 05 August 2022
Written by Frank Lemanski
We are pleased to announce the 2022 Blossomland Amateur Radio Association Trunk Swap is a go!
Where: Five Pines Ministries, 6597 Smith Rd, Berrien Center, MI 49102
When: Saturday, September 17th; Set-up at 8:00AM and sales from 9:00AM to 1:00PM
Cost: None, though donations are greatly appreciated!
Sell from your trunk, truck, or bring a table! Canopies are welcome.
Talk in on the 146.820MHz W8MAI repeater (neg. offset, 88.5PL)
Please see below for a map of the Five Pines ground for the areas that we will be using. The South Vendor area (basketball court) is for vendors selling from a table and should not be used for parking.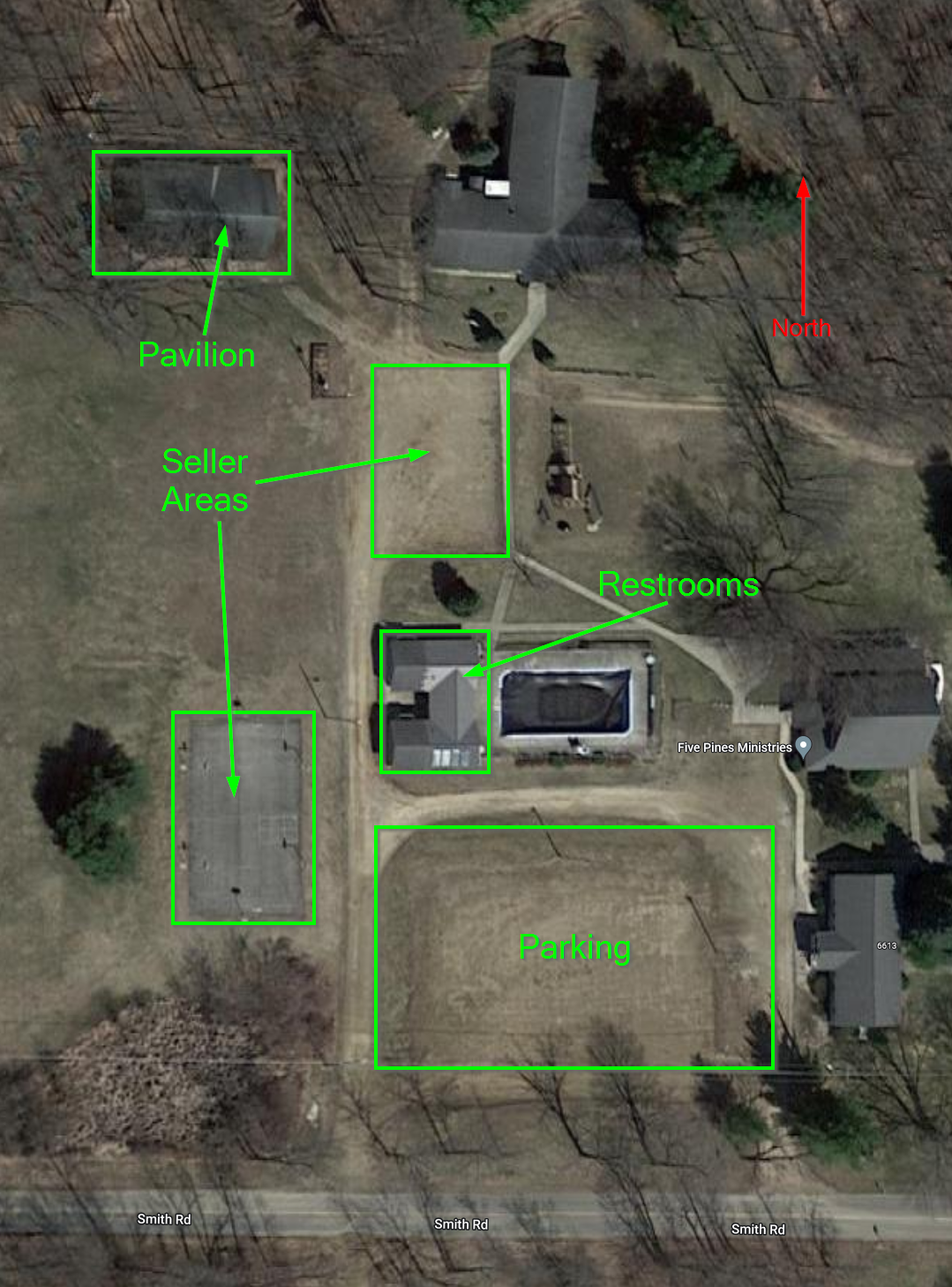 Stay tuned to this page for any future updates!
Hits: 337