Category: Site Pages
Published: Friday, 05 August 2022
Written by Frank Lemanski
We are pleased to announce the 2023 Blossomland Amateur Radio Association Trunk Swap is a go!
Where: Five Pines Ministries, 6597 Smith Rd, Berrien Center, MI 49102
When: Saturday, September 23rd; Set-up at 8:00AM and sales from 9:00AM to 1:00PM
Cost: None, though donations are greatly appreciated!
Sell from your trunk, truck, or bring a table! Canopies are welcome.
Talk in on the 146.820MHz W8MAI repeater (neg. offset, 88.5PL)
Please see below for a map of the Five Pines ground for the areas that we will be using. The South Vendor area (basketball court) is for vendors selling from a table and should not be used for parking.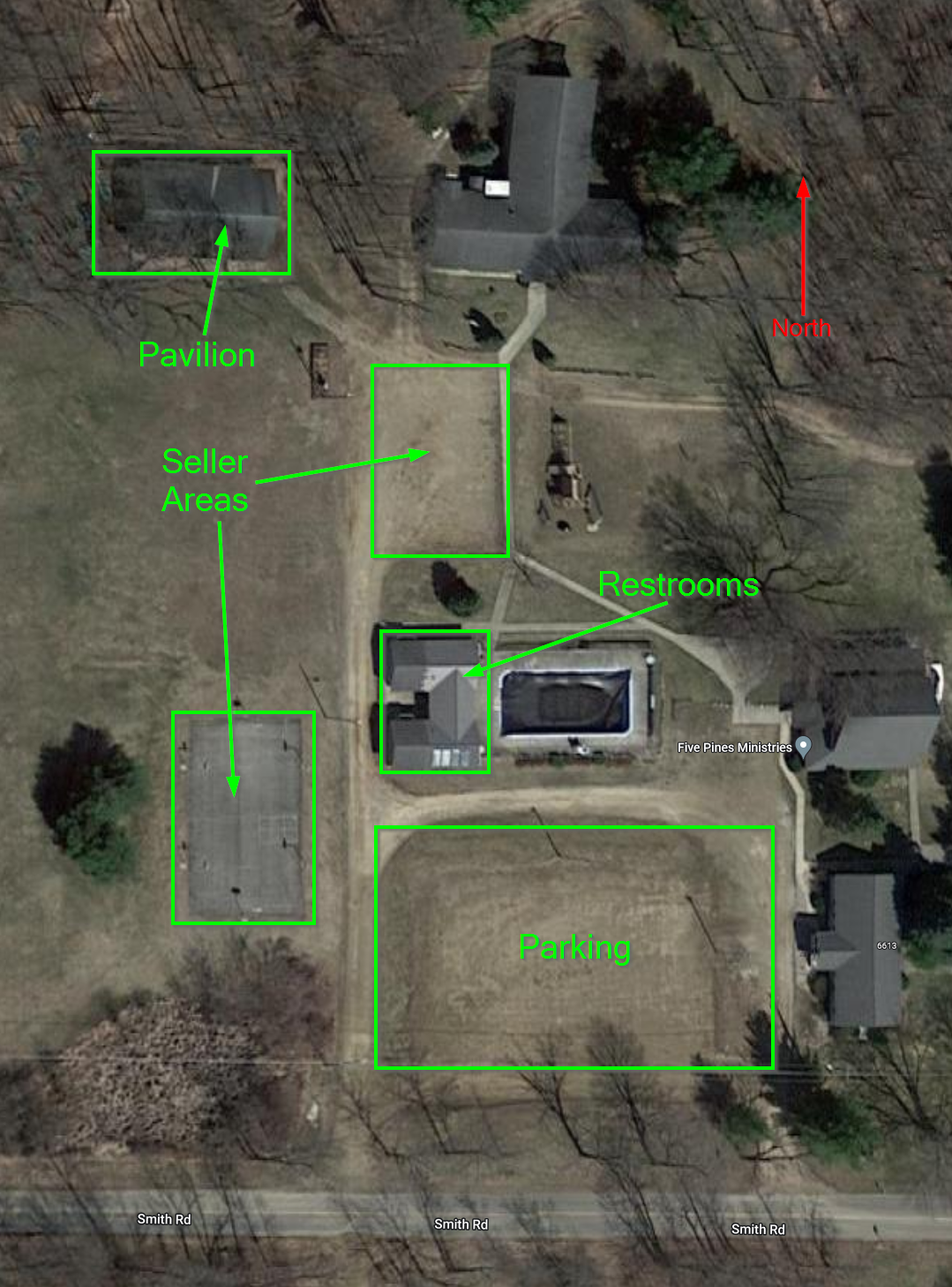 Stay tuned to this page for any future updates!
Category: Site Pages
Published: Sunday, 12 April 2020
Written by Super User
The remote club station is running and ready for testing.
Currently, KD8TUT, KW0RM, AD8BU, and N8SS are testing transmit. The radio is available to all Club members as a receiver while we are testing.
You'll need to download the client and create an account from here:

    https://www.remotehams.com/

    Once you have the client installed, start the RCForb client and login to the client (this is the account you setup on the remote hams site).

    Once the client loads: There will be a list of stations. Look for the W8MAI Club Station- double click the station listing.
    The current station is an Apache Labs ANAN 100D.
    Further Documentation will be available in the future, however, here are the software manuals:
    Getting Started: Remote Hams Documentation
29 September 2023

The American Radio Relay League (ARRL) is the national association for amateur radio, connecting hams around the U.S. with news, information and resources.
29 September 2023
An aggregate of Ham Radio related news.